Tel:+86 10 67609550
Fax:+86 10 67609565
E-mail:oemag@oemag.com
Address:
B503,Honglian Building,Honglian South Street,Xicheng District,100055,Beijing,China

Magnetic Grid Systems used in flour industry:
We have four matured product series for flour production: Kernel separation devices, Wheat separation devices, Flour separation devices and Before packing separation devices, which could extract iron particles from material to protect your product purity also prevent damage to your production equipments and facilities.
Features:
Suitable for selecting granular, powder and flaky raw material.
All parts of the device are food grade and waterproof.
Have self-cleaning version available on request.
High capacity material flow, reduce equipment space, also could prevent the problem of powder stick, clog and bridge.
The dimension of material inlet and outlet adapters could be customized to fit your facilities, also could design efficient separate devices for you.
Wheat Separate Devices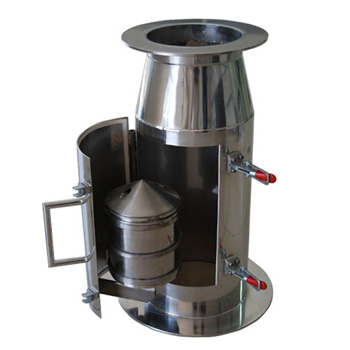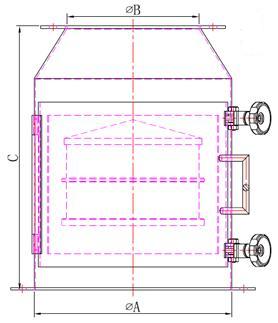 Suitable for selecting granular and powder raw material. Optional for Easy-clean version or Manual-clean version.
Wheat Separation Devices

ITEM No.

Dimensions(mm)

Material inlet(mm)

Processing Capacity(t/h)

Gauss Value

(Gs)

øA

C

øB

Wheat density=0.75

SCXM1016/SCXN1016

160

350

100

8

>3500

SCXM1220/SCXN1220

200

350

120

12

SCXM1222/SCXN1222

220

400

120

15

SCXM1527/SCXN1527

275

400

150

30

SCXM2035/SCXN2035

350

450

200

60

SCXM2237/SCXN2237

375

500

225

80

SCXM2542/SCXN2542

425

500

250

100

Download Product PDF

Copyright 2012 © Beijing OeMag International Co., Ltd.