Bonded Ferrite:
Made of compound of ferrite powder and Nylon.
Surface corrosion resistant treatment is not needed.
Could achieve complex shape and precise tolerance as well as the multi-poles magnetization easily.
Bonded Flexible Ferrite:
Surface could be applied with UV oil coating ,colorful printing, adhesive tape, PVC sheet and so on.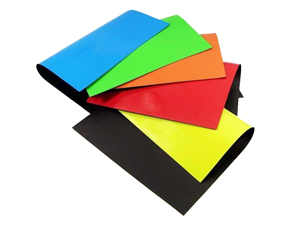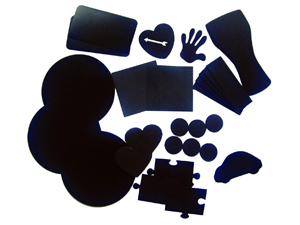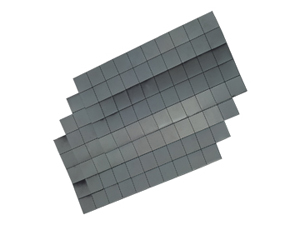 Bonded Injection Moulding Ferrite:
Injected under magnetic field, and could achieve better magnetic property.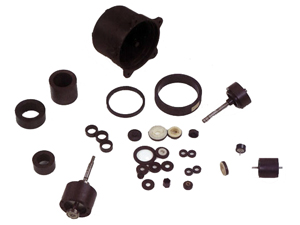 Magnetic Properties and Physical Properties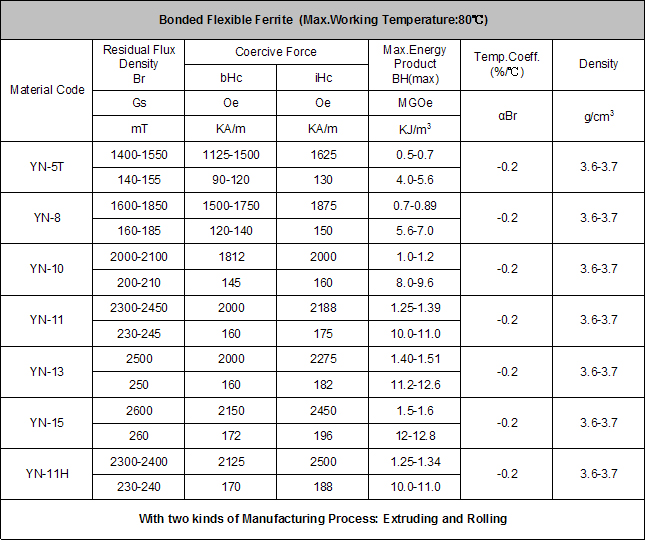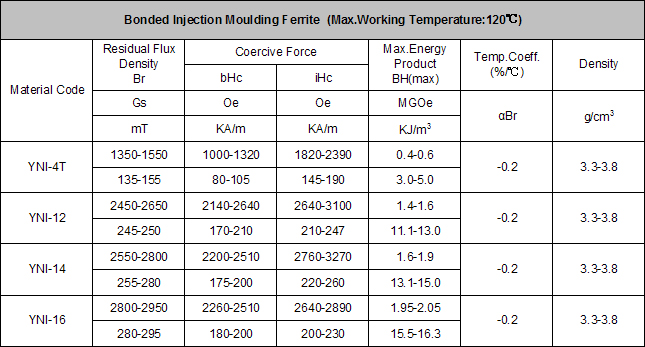 Note:
The above are the standard property values of our company, could be adjusted according to the application requirement of customer and please contact us with the detailed information.
Demagnetization Curves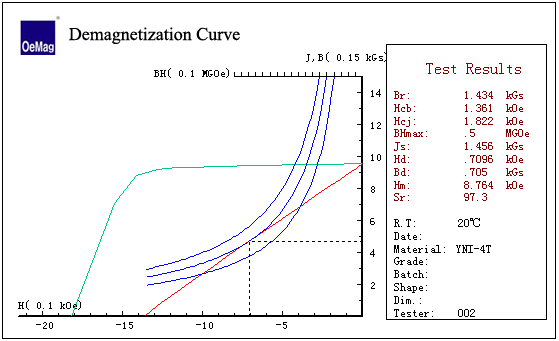 General Dimension:
Regular shape:
For length: unrestricted.
For width: could achieve 750mm.
For thickness: 0.3-2.0mm.
Irregular shape:
Customize according to customers' requirement, please contact us with the detailed information.

Magnetization
Production Process of Bonded Injection Moulding Ferrite